Smoking cessation in cancer care in Manitoba
Helping patients with cancer to quit smoking
CancerCare Manitoba – Quit Smoking Program
Offers point-of-care smoking cessation support to ambulatory patients with cancer:
Patients with cancer are screened for tobacco use and trained staff offer clinical counselling and free smoking cessation medications.
The program provides ongoing counselling, educational information and resources for patients with cancer.
Staff and family members of patients and staff can also join the program.
COVID-19 response: The Quit Smoking Program has moved many of its smoking cessation counselling appointments to telephone or virtual appointments.
Cancer patients' access to smoking cessation support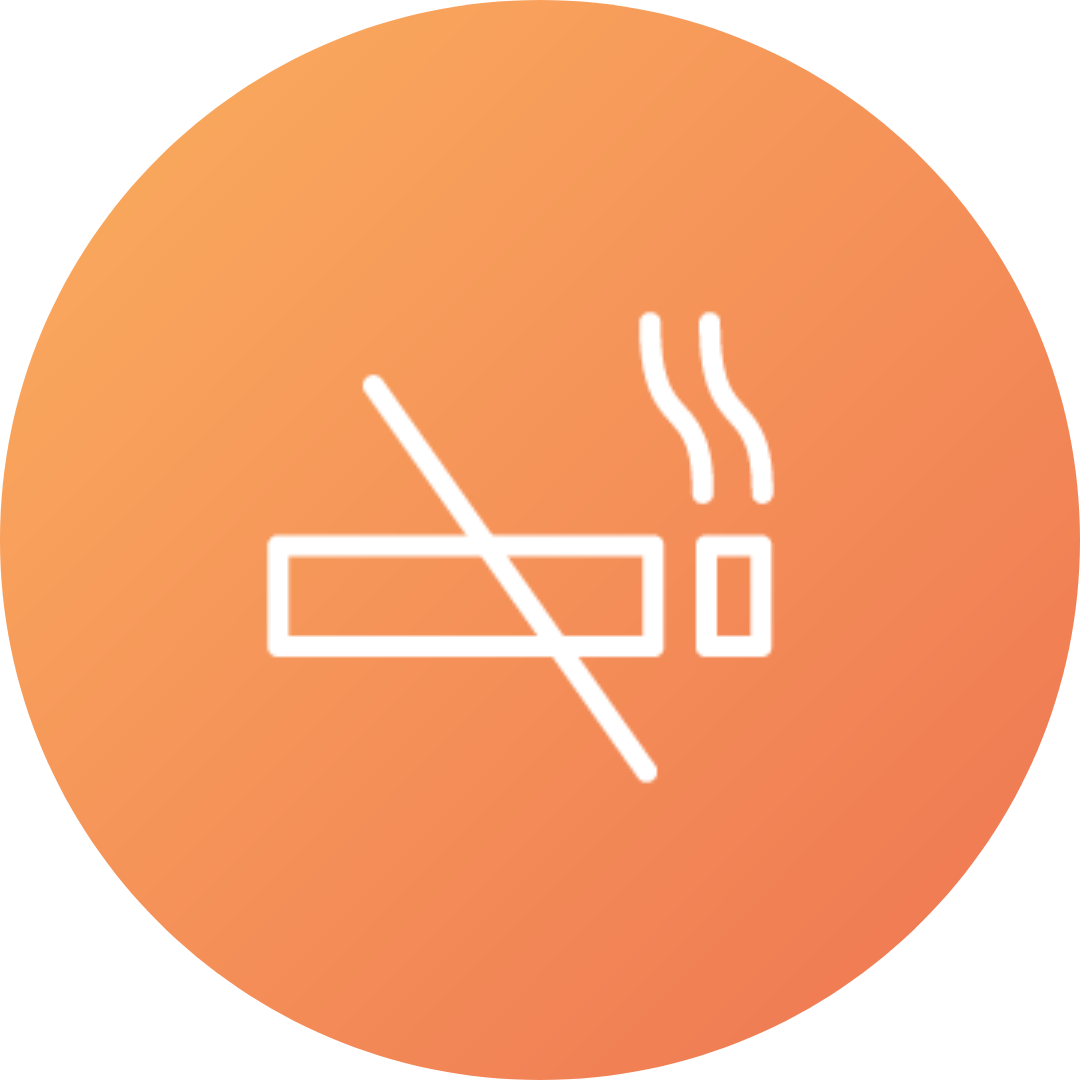 In 2020, all 22 cancer clinics in Manitoba offered outpatients support to quit smoking, including culturally appropriate supports for First Nations, Inuit and Métis patients with cancer.
Partnership-funded project – CancerCare Manitoba's Quit Smoking Program – Economic analyses and stakeholder engagement
Overall smoking cessation in cancer care implementation level:

Gold
| Category | Implementation criteria met | Level |
| --- | --- | --- |
| Behavioural Counselling | Offers 3A (Ask, Advise, Act) or 5A (Ask, Advise, Assess, Assist, Arrange) model with mechanisms for relapse prevention, follow-up and extension of support to family and friends | Silver |
| Pharmacotherapy | Offers free varenicline, bupropion and/or nicotine replacement therapy | Gold |
| Person-Centered | Engages patients in program planning, gathers patient feedback, and evaluates patient outcomes | Gold |
| Culturally Competent | Offers staff cultural competency training | Bronze |
| Partnership | Works with multi-disciplinary team and community partners, with mechanisms for information sharing to track patient progress | Gold |
| Indicator Measurement and Reporting | Collects and reports on adoption, reach and uptake data | Silver |
Downloadable content