Feature
Innovating Against Cancer
The Canadian Partnership Against Cancer is working with partners across Canada to innovate cancer care, with a focus on improving access to world class cancer screening services for underserviced populations in the wake of a pandemic that's changed the face of health care.
Learn more
Our mandate
We work collaboratively with provincial, territorial and national partners to move Canada's cancer strategy forward.
As the steward of the Canadian Strategy for Cancer Control, we have a unique vantage point—shared with and informed by our partners— that allows us to facilitate collaboration across the cancer community and accelerate work that improves the effectiveness and efficiency of cancer control in Canada.
Learn more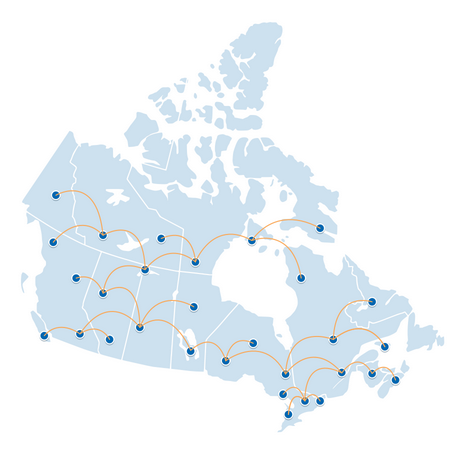 Our leadership team
The reality is that where you live and other factors like employment can be a matter of life and death when it comes to cancer, and as a country we can and must do better.
‐ Cindy Morton, CEO of the Partnership