Feature
World Cancer Day 2023
February 4 is World Cancer Day - a key international awareness day coordinated by the Union for International Cancer Control (UICC).
CEO, Dr. Craig Earle highlighted how the Partnership is putting the focus on cancer and helping close the care gap in Canada in the Globe and Mail's World Cancer Day section.
Read Globe and Mail article

World Cancer Day 2023
Our mandate
We work collaboratively with provincial, territorial and national partners to move Canada's cancer strategy forward.
As the steward of the Canadian Strategy for Cancer Control, we have a unique vantage point—shared with and informed by our partners— that allows us to facilitate collaboration across the cancer community and accelerate work that improves the effectiveness and efficiency of cancer control in Canada.
Learn more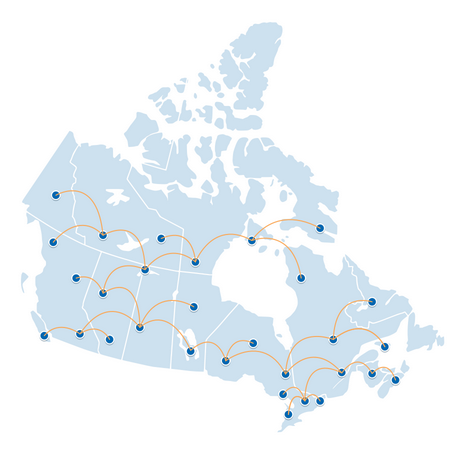 The Partnership's commitment to reconciliation
Working together towards reconciliation and healing
The Canadian Partnership Against Cancer is committed to the ongoing process of reconciliation and acknowledges that colonial practices and policies continue to impact the well-being of generations of First Nations, Inuit and Métis. Through our work and partnerships, we continue to support self-determined, Peoples-specific solutions for sustainable system change across cancer care that benefit all First Nations, Inuit and Métis in Canada.
Learn more

Working together towards reconciliation and healing
Patient and Family Advisor
Cervical cancer is preventable, and the Partnership has developed a solid plan to eliminate cervical cancer in Canada. I am honoured to be a part of this work, which will improve and save the lives of many people in Canada.
‐ Cindy Howard, Partnership Patient and Family Advisor