Feature
First anniversary of the global strategy to eliminate cervical cancer
November 2021 marks the 1-year anniversary of the formal launch of the global strategy by the World Health Organization to eliminate cervical cancer.
Canada is a key part of this worldwide movement to eliminate cervical cancer and has launched its own action plan in 2020.
Learn more

First anniversary of the global strategy to eliminate cervical cancer
Our mandate
We work collaboratively with provincial, territorial and national partners to move Canada's cancer strategy forward.
As the steward of the Canadian Strategy for Cancer Control, we have a unique vantage point—shared with and informed by our partners— that allows us to facilitate collaboration across the cancer community and accelerate work that improves the effectiveness and efficiency of cancer control in Canada.
Learn more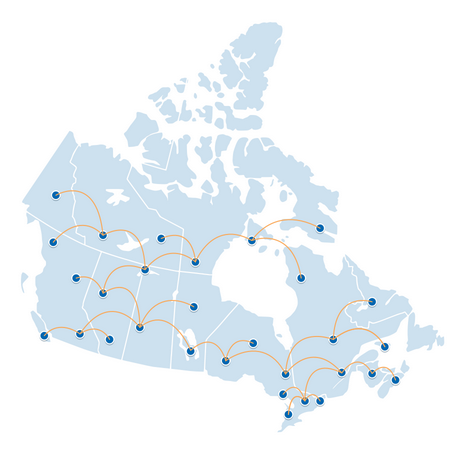 Patient and Family Advisor
I value the ability to speak on behalf of young cancer patients to improve their quality of life, as cancer survivorship impacts so many of our future dreams and possibilities.
‐ Vinesha Ramasamy, Partnership Patient and Family Advisor