Feature
New CEO announced
"We have a remarkable organization with outstanding partners all working towards the same goal of improving equitable access to quality cancer care across Canada. I'm excited to keep pushing this work forward, assist the country's cancer system with pandemic recovery, and to face whatever new opportunities and challenges come our way."
-Dr. Craig Earle, CEO effective November 1, 2021
Learn more

New CEO announced
Our mandate
We work collaboratively with provincial, territorial and national partners to move Canada's cancer strategy forward.
As the steward of the Canadian Strategy for Cancer Control, we have a unique vantage point—shared with and informed by our partners— that allows us to facilitate collaboration across the cancer community and accelerate work that improves the effectiveness and efficiency of cancer control in Canada.
Learn more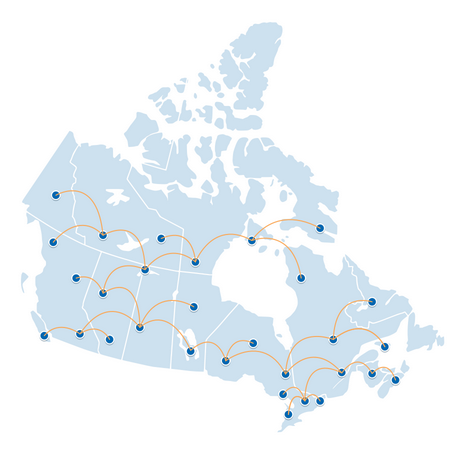 Our leadership team
The reality is that where you live and other factors like employment can be a matter of life and death when it comes to cancer, and as a country we can and must do better.
‐ Cindy Morton, CEO of the Partnership