Developing the Peoples-specific, self-determined priorities and indicators
If it doesn't get measured, it doesn't get done.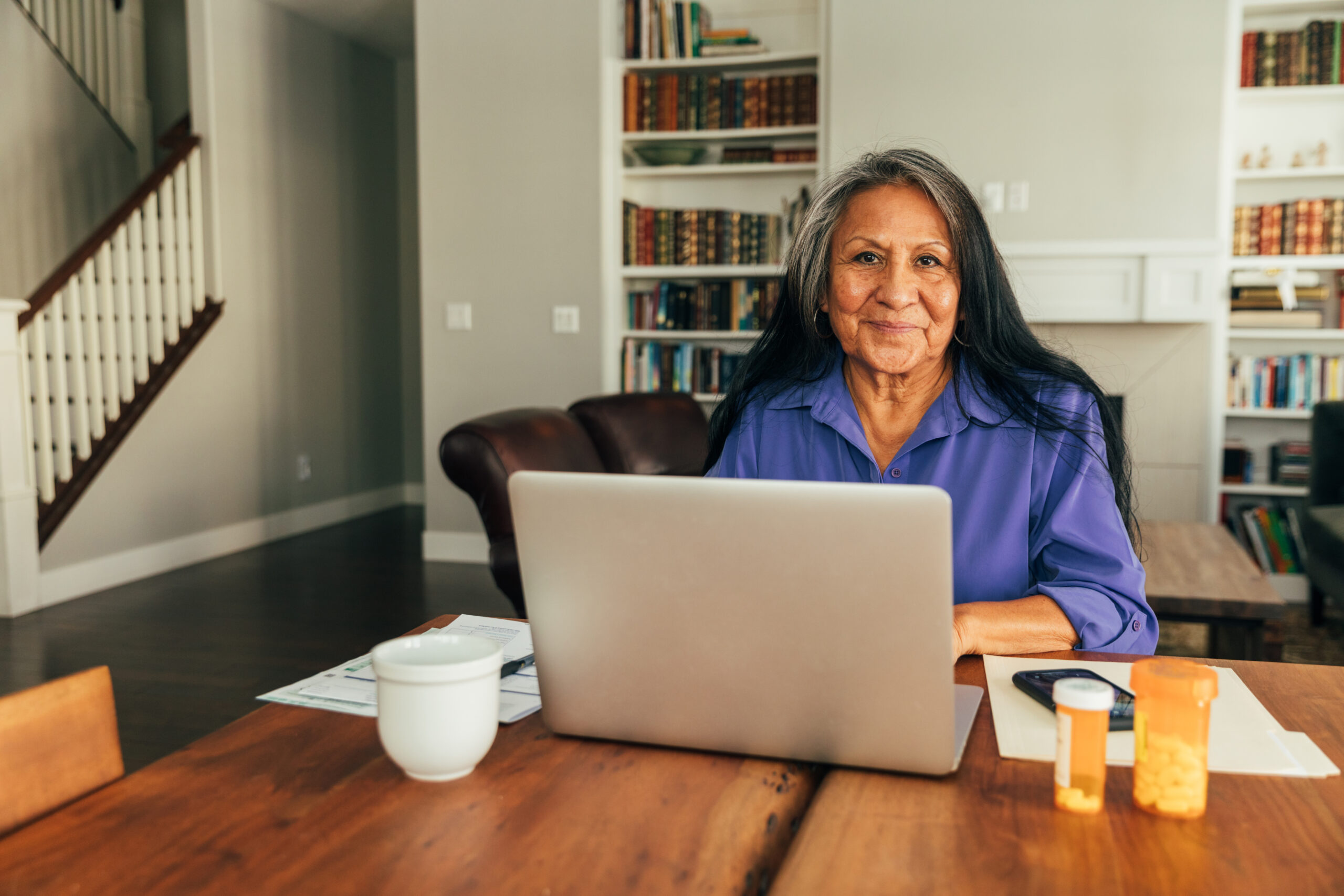 First Nations, Inuit and Métis have been advocating to address barriers to cancer care and to improve the patient journey to wellness for a long while. They know where they are and where they want to be.
Based on extensive consultation with First Nations, Inuit and Métis Elders, governments and Advisors, Knowledge Holders, families, cancer survivors, community leaders and National Indigenous Organizations, the Canadian Strategy for Cancer Control describes three First Nations-, Inuit- and Métis-specific, self-determined priorities:
Culturally appropriate care closer to home
Peoples-specific, self-determined cancer care
First Nations-, Inuit- or Métis-governed research or data systems
These priorities represent areas where efforts and investments can be made to help drive needed changes in cancer care, outcomes and experience for all First Nations, Inuit and Métis.

Identifying what needs to change is a first step; it is now important to track progress against these priorities. To do this, a working group that includes individuals from First Nations, Inuit, Métis and non-Indigenous organizations was convened. The process this group used to develop indicators included the following critical elements:
Constant engagement and feedback between the working group and the Partnership.
Inclusion of Elders, Knowledge Keepers and First Nations, Inuit and Métis patients who share rich context and perspectives from their personal, family and community experiences.
Ample time to develop relationships amongst working group members and to have important conversations about values and principles. This created a safe space to understand diverse viewpoints and to talk about what was important for indicator development.
The process was a true learning journey for all, as it was not prescriptive, nor was there pressure to rush the process and develop indicators immediately.
This flexible and fluid process created an environment that allowed the emergence of a common understanding of what was important to reflect in indicators to measure progress.
Through their involvement in this process, partner organizations noted that they are learning ways to build trusting, collaborative relationships and cultural safety in their own processes, programs and products.
More importantly, the relationships developed have created a platform for shared action in the journey towards improving cancer care for First Nations, Inuit and Métis peoples.
Deep gratitude is expressed to the members of the working group who participated from the organizations listed below:
First Nations Advisor, Canadian Partnership Against Cancer
Inuit Advisor, Canadian Partnership Against Cancer
Métis Advisor, Canadian Partnership Against Cancer
First Nations Information Governance Centre
Alberta First Nations Information Governance Centre
Métis National Council
Métis Nation-Saskatchewan
Saskatchewan Cancer Agency
Nova Scotia Health
Union of Nova Scotia Mi'kmaq
Government of Nunavut
Government of Northwest Territories
Canadian Institute for Health Information
Thank you to Novatone Consulting who facilitated the indicator development process.
Indicator concepts

A set of 17 indicator concepts has been identified and will be further developed and then used to measure progress towards the Peoples-specific, self-determined priorities:
Was there integration of traditional medicine for those wishing to have it?
Was there integration of traditional foods for those wishing to have it?
Did you feel your care provider treated you with respect?
Was the medical terminology interpreted/communicated accessibly?
How far do you need to travel to access care?
Was your escort or Elder able to be in the room with you?
Were you able to get assistance in an Indigenous language if you needed it?
Were resources such as pamphlets or spiritual services offered in your preferred language?
Were you able to receive treatment in a location that was close to your home?
Did you receive culturally appropriate education materials for home health aids, healthcare providers, and community service providers to support the transition to end-of-life care?
Have you established or developed meaningful engagement and a collaborative process to investigate Indigenous community concerns regarding cancer incidence in communities?
What mechanisms exist for sharing research findings back with Indigenous Peoples? Were Indigenous Peoples consulted/part of the development process?
How many Indigenous-led cancer research opportunities are there?
How many relationships (measured by a data sharing agreement, memorandum of understanding or bi-lateral agreement) are established and what is their quality (colonial or do they truly enable the ability of Indigenous groups to assert data sovereignty)?
Does your Indigenous government have a research and data governance framework/policies/protocols?
Will your Indigenous government be able to identify its citizens in provincial health and cancer databases?
What research and data are available on environmental contaminants?
Ways of measuring the indicators
We will be using several data sources for the indicators:
Community engagement sessions led by Indigenous organizations
Interviews with First Nations, Inuit and Métis adults who have lived experience of the cancer journey
Indigenous-led surveys that provide high quality, Indigenous-determined and Indigenous-owned data
Surveys with First Nations, Inuit and Métis identifiers where approval has been given by Indigenous organizations whose community members are represented in the data
Linkage between Indigenous registries and health care databases made possible through collaboration between Indigenous organizations and cancer agencies/programs
Data will be added as they become available, starting summer 2022.