Improved data collection
When dealing with cancer, better data mean better decisions—and better care.
For clinicians, the information provided by surgery and pathology results is critical to providing high quality care. In particular, knowing the stage or extent of the cancer helps clinicians identify the best treatments for their patients and predict the likely course of the disease.
Stage data is equally valuable when captured at a system level, and accessing it is now much easier thanks to the efforts of cancer agencies across Canada and a $20 million investment by the Partnership. Today, nine provinces are collecting stage data in a consistent electronic format for over 90 per cent of breast, colorectal, lung and prostate cancer cases (the country's most common cancers).
This achievement allows comparative analysis of stage data across the country, providing the foundation for better policy and resource allocation decisions at a system level. For example, decision-makers will be able to determine whether increased investments in screening and early detection programs are resulting in more people being diagnosed at an earlier stage and lower overall mortality rates.
The Partnership is also playing a leading role in supporting the transition to standardized reporting, known as synoptic reporting, to further advance the use of data in clinical and system decision-making.
Traditionally, surgery and pathology (tissue sample) reports have been narrative in format. Too often, this has resulted in missing information, misinterpretation and treatment delays. Synoptic reporting provides a data field and standardized format for each type of information, resulting in more accurate, complete reports that can be transmitted electronically—and much faster.
The benefits of the shift to synoptic reporting across the country are already evident for patients, clinicians and the health care system. A recent evaluation co-funded by the Partnership showed that surgical reports were generated faster when clinicians used electronic synoptic reporting: 75 per cent of reports were posted to patient charts within 24 hours compared to 15 per cent when traditional narrative reporting was used. And at a system level, data can be extracted and analyzed in a way not possible before. As a result, important conversations about best practices, effectiveness and quality improvement are taking place across organizations and jurisdictions as gaps in quality of care are identified.
The path forward is clear. Improving the collection, reporting and analysis of data will improve the quality of cancer care for all Canadians.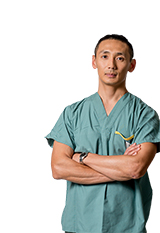 "Standardizing surgical data collection makes it easier to assess the quality of the care we are providing and see what needs improvement. An electronic checklist, or synoptic report, can also act as a reminder to follow agreed best practices."
Dr. Jason Park, a surgical oncologist at Winnipeg's St. Boniface General Hospital and CancerCare Manitoba whose clinical focus is surgery for complex colon and rectal cancers